SOME OF THE HANDYMAN SERVICES WE PROVIDE
At Anything Goes - Handyman Services, we provide handyman and general repair services for homes and businesses in Vancouver. Below is a list of just a few of the handyman services we provide. For questions and quotes we are available to receive phone calls 7 days a week and you can always contact us online!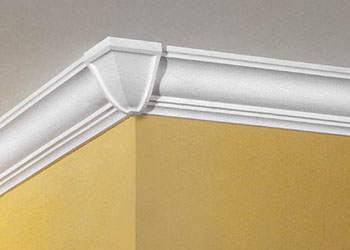 CROWN MOULDING, BASEBOARDS, & TRIMS
At Anything Goes - Handyman Services, we are experienced crown moulding installers. We install crown moulding in both homes and offices and we will travel to most areas within Vancouver and the Lower Mainland. We also install baseboards and trim.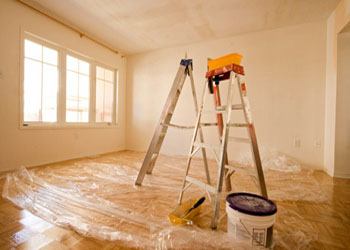 HOME & OFFICE PAINTING
At Anything Goes - Handyman Services, we have experienced painters ready to help. Whether it's your home or office, we will help you with your painting needs. We specialize primarily on interior painting but we could make some exceptions. We are you all-in-one solution for handyman services in Vancouver.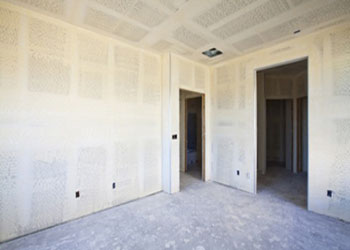 DRYWALL REPAIRS
At Anything Goes - Handyman Services we have experienced drywall professionals who do excellent work with reasonable rates. From boarding and taping to sanding and painting, we will have your home or office looking its best while saving you the most!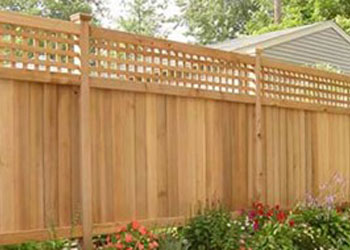 FENCE BUILDING & REPAIRS
If you need help making your old fence look new or even help with building a brand new fence, Anything Goes - Handyman services has a solution for you. We have experienced carpenters, painters, and wood-workers available to take care of it all for you.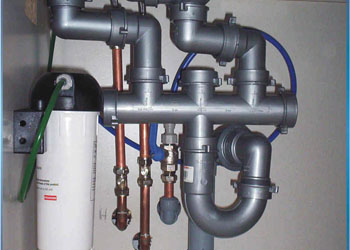 PLUMBER & PLUMBING SERVICES
Every handyman must be a plumber! Yes, we even provide plumber and plumbing services. Leaky sinks, broken pipes, hot water tank replacement, hot tub removal and more. In all the years of providing handyman services in Vancouver we have fixed a LOT of sinks. Let us help.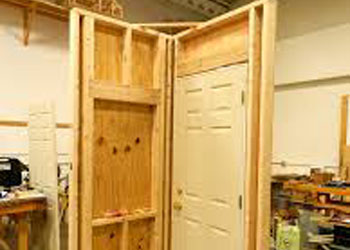 DOOR REPAIR & INSTALLATION
If your door makes a better window you NEED handyman services! We install doors, construct and build door frames, install locks, replace hinges, paint doors, paint door frames and trims, and more. Anything Goes - Handyman Services has an experienced carpenter who can take care of all your door installation and repair needs.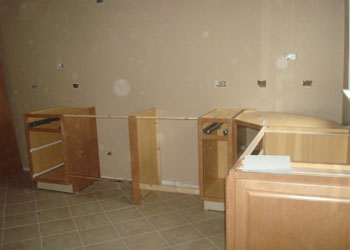 CABINET MAKING & INSTALLATION
We can build cabinets, install cabinets, remove cabinets, and all kinds of other things. No, we are not professional cabinet manufacturers or designers, but we can definitely help with your general home and office cabinet needs within Vancouver and the Lower Mainland. We do Kitchen cupboards, wardrobes, storage spaces, and more!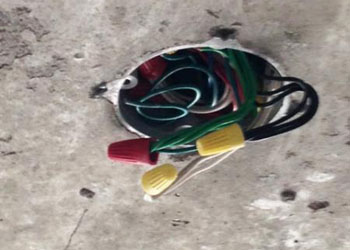 GENERAL ELECTRICAL
Every general handyman must know how to screw in a light bulb! We can do more than that. Ceiling fan installations, light switch replacements, receptacle replacement, deck and porch lighting and more. We provide general home electrical installation, troubleshooting and other handyman services.
WINDOW WASHING, REPAIRS, & INSTALLATION
We wash windows, install windows and remove windows. Did I miss anything... window repairs maybe? Give us a call and let us know what kind of window services you need and your local handyman will be happy to help! At Anything Goes - Handyman Services we do all kinds of odd jobs. Don't be afraid to ask.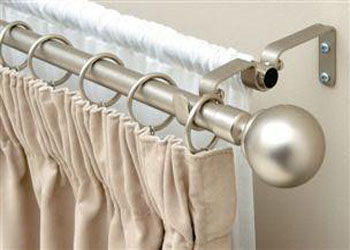 WE HANG CURTAINS, BLINDS & PICTURES
Need help getting to those hard to reach places? Windows, blinds, and a few pictures can really improve any living or working space. Call Anything Goes - Handyman services and let us hang your pictures, blinds, and curtains for you! Oh... just a heads up... we do Christmas light installations and hanging too!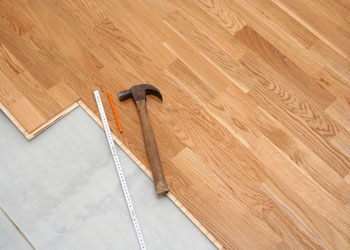 FLOORING INSTALLATION & REPAIRS
Laminate floors, vinyl floors, tile floors, and more! We install flooring, do flooring repair, clean floors, and remove floors. If you're not sure exactly what you need, contact Anything Goes - Handyman Services for an estimate of flooring installation or repair costs.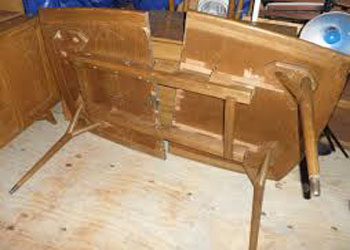 FURNITURE MOVING & REPAIRS
If you need a man with a truck, we are here to help. It's not a huge truck but we can still move furniture, we can fix furniture, and we can haul your old furniture to the dump. Contact Anything Goes - Handyman services for anything that might required the use of a small truck. We can bring our truck to most places within the Lower Mainland.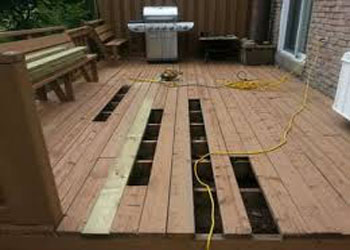 DECK BUILDING, WASHING, & REPAIRS
Is it almost time to paint or even replace that old deck? We can build, paint, clean, and repair decks! Sometimes building a new deck isn't as costly as you may think it would be. We are experienced carpenters who will build you exactly what you need while working within your home improvement budget.
CALL YOUR LOCAL "JACK OF ALL TRADES" FOR
HANDYMAN SERVICES IN VANCOUVER
(778) 241-1178